Powering your investor onboarding
CommonSubDocTM (CSD) is an enterprise technology solution, designed to simplify the onboarding lifecycle of alternative investment transactions for both fund administrator and fund managers. CSD has country/domicile specific onboarding requirements for the funds domiciled in the the following countries:
USA
Cayman Islands
India
BVI
Singapore
Denmark
UAE
Canada
Bermuda
Bahamas
Contact Us
1200+
Active Fund
Managers
$25bn+
Assets
Administered
1000's
Subscriptions
Processed
Fund Manager Solutions
CommonSubDocTM provides fund managers a complete end-to-end investor onboarding solution across all asset classes to help you market, manage, and close deals easier and faster.
Investor Aquisition
Manage potential investors' contacts, add notes, and send follow-up emails.
Send unlimited email marketing campaigns with attachments to individuals or groups.
Share investment profile, including team biographies, marketing materials, and other information securely on the platform.
Customize with your brand and content using the white label option.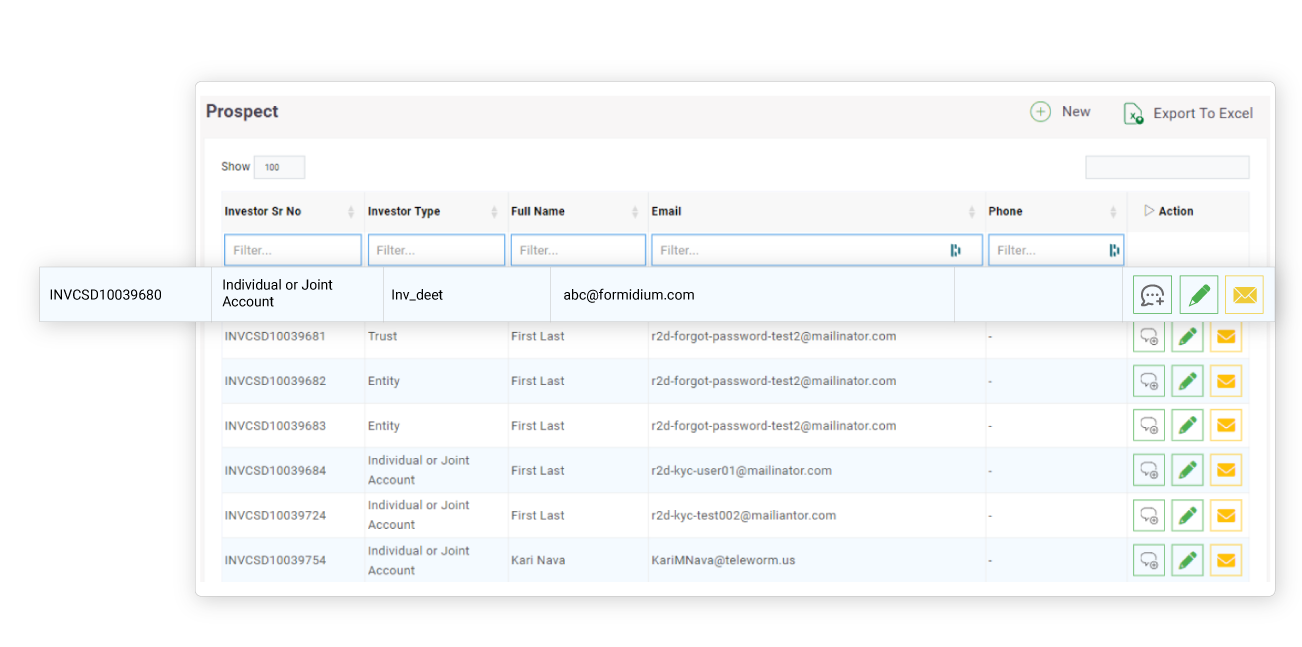 Investor Onboarding
Invite investors to fill out a simple online subscription application that auto-fills your agreement for e-signature.
Fund managers and investors can upload supporting documentation and e-sign directly on the platform.
Track onboarding progress with real-time analytics.
Integrate external apps with CSD API for seamless management.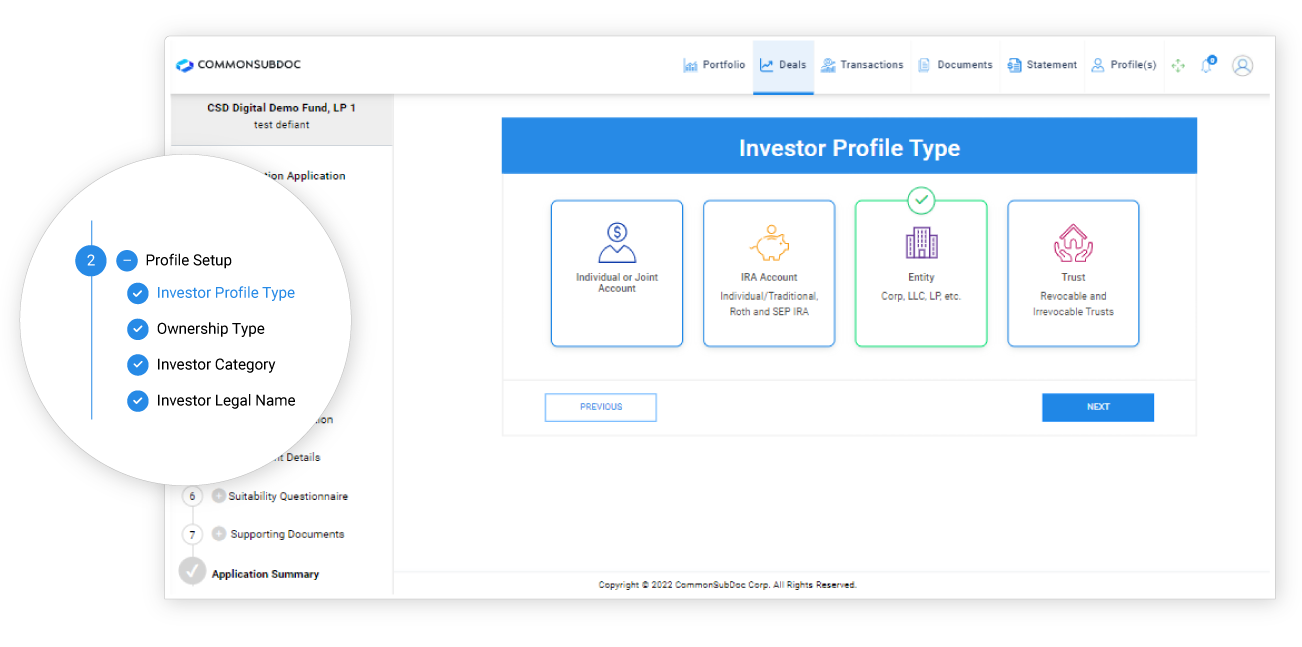 Investor Relations
View/export capital activity, compliance, and investor reports.
Securely upload/send documents and manage access.
Offer an online portal for investors to track their portfolio, download statements and docs.
Monitor, review and download system email communications for internal/regulatory processes.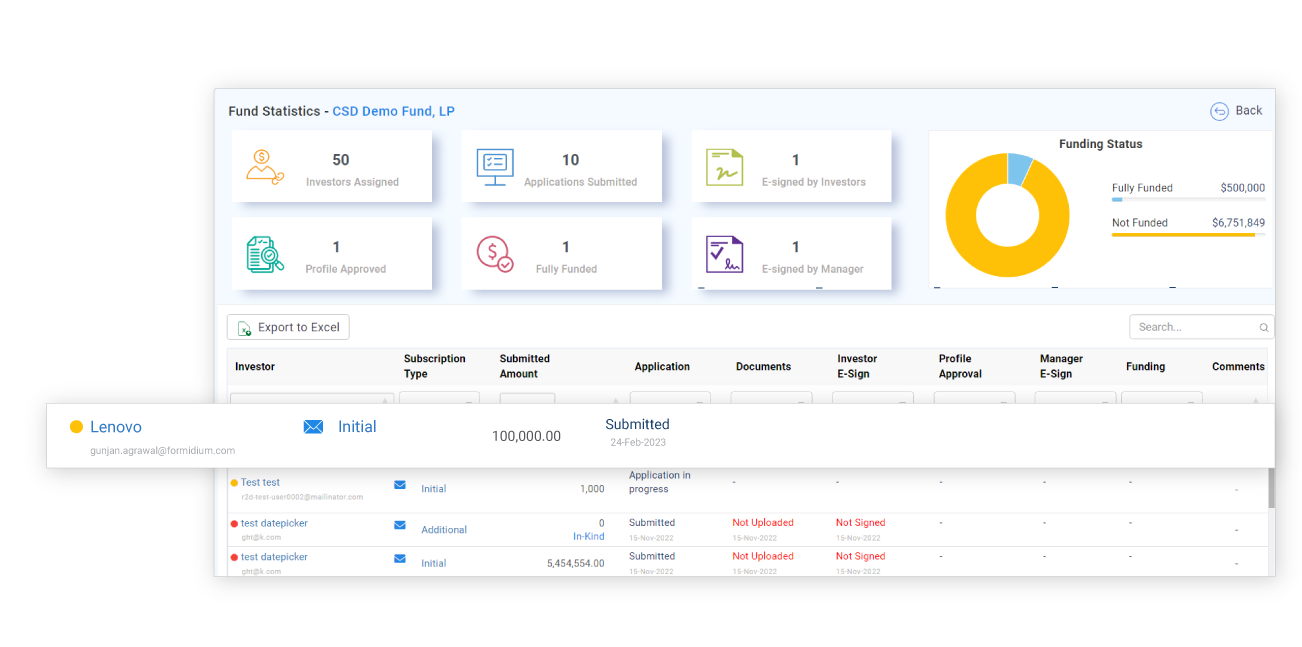 Complete Fund Admin Solutions
CSD offers a self-service portal for fund administration, investor servicing, and relations, providing easier, faster, and more secure access.
Easy Processing of Subscriptions
CSD's digital workflow simplifies capital activity by providing e-subscription with e-signature.
Gain Visibility of investment life cycle by tracking investor onboarding status in realtime.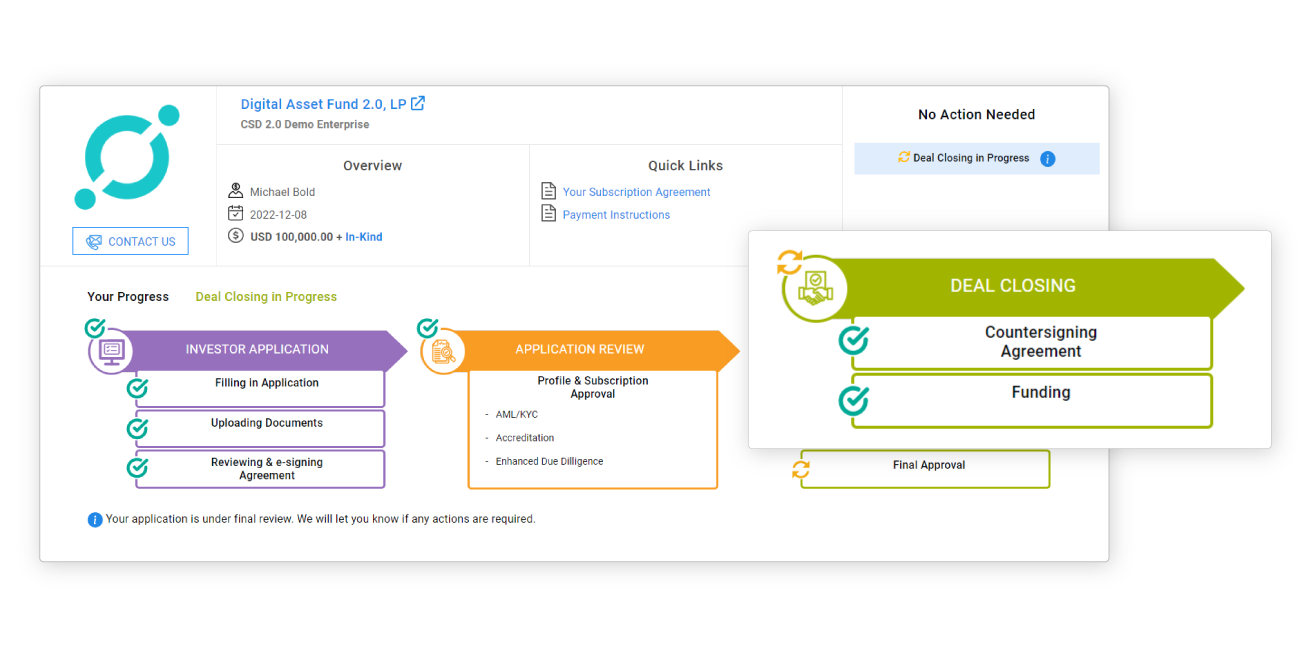 Comprehensive Risk & Compliance
Investor verification and blockchain transaction monitoring via third-party integrated tools.
Automated compliance workflows - AML letter, consent letter, EDD, business risk assessment.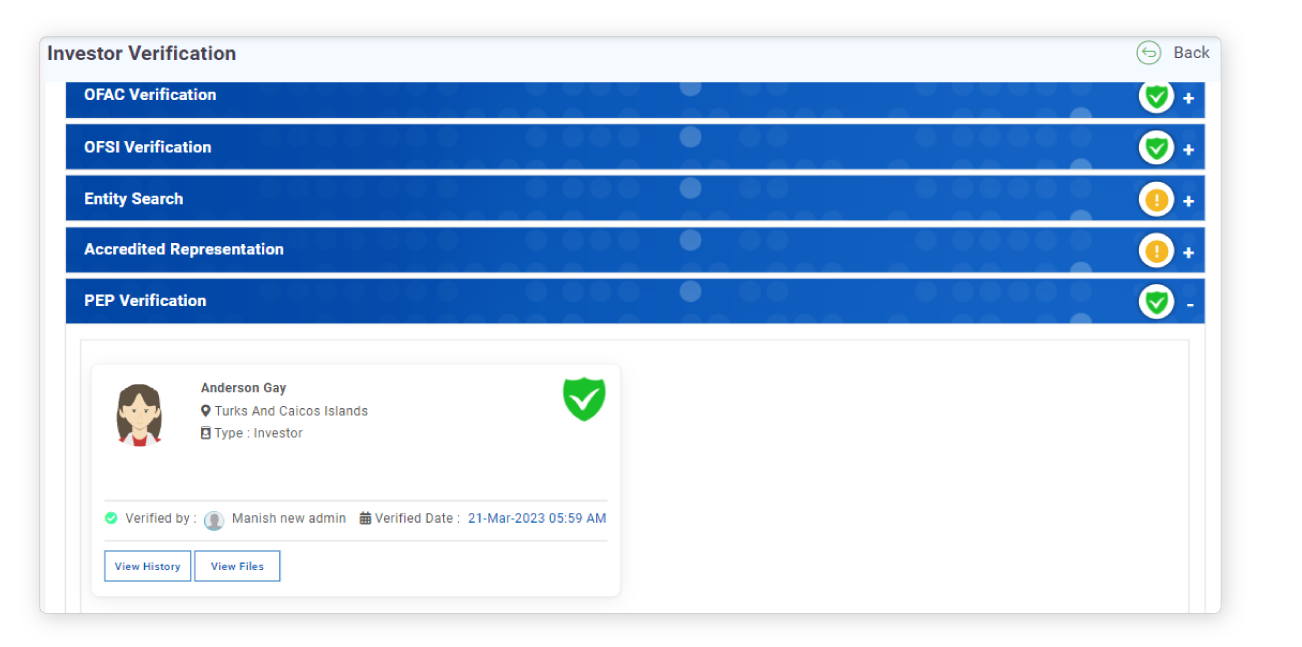 Customer 360 View
Intuitive dashboards that ensure accuracy and completeness of Compliance checks.
Investors KYC, AML, 506 (c) Accreditation status, EDD, Risk Rating is available for review.
Track real time status of completed and pending profiles and activities.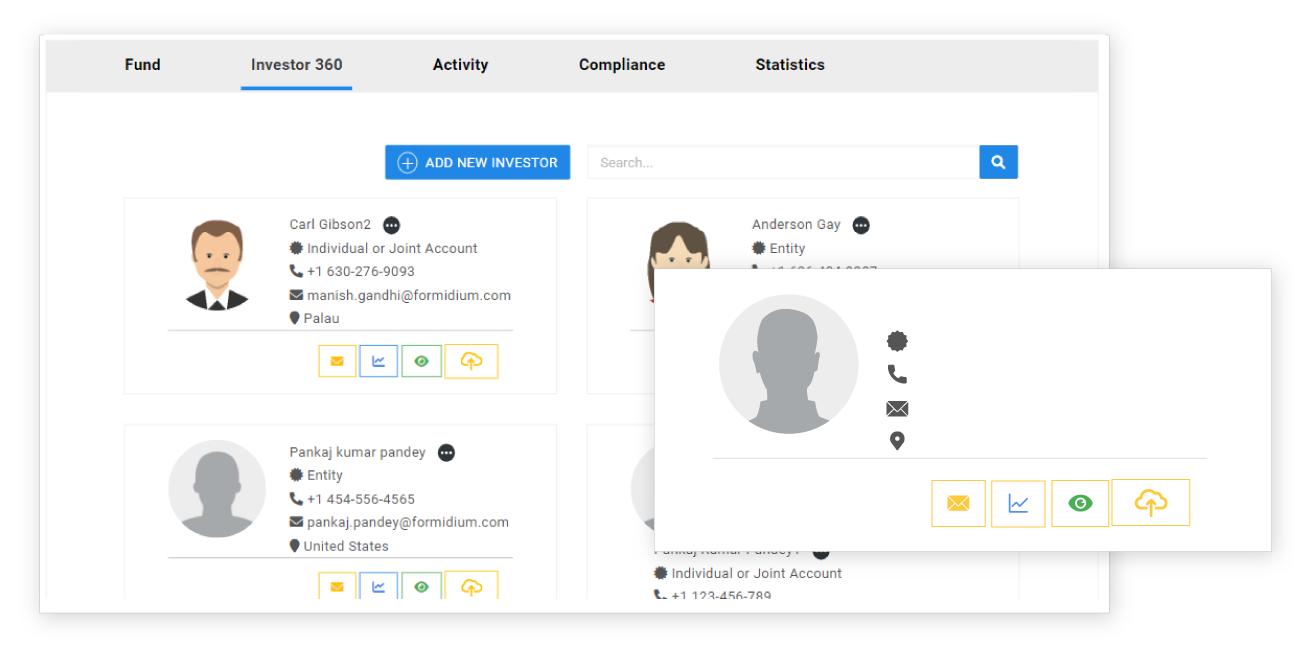 Globally Compliant Regulatory Reporting
TA-2 filings with SEC bring all information to one place, and updates happen in real-time to simplify the complex process of audit, sign-off, and filing.
Blue Sky Data Compliance
FATCA and CRS across jurisdictions: automate the process of requesting required documents on portal. Investor reportability by jurisdiction based on investor type, fund jurisdiction, regulatory authority to ensure CRS and FATCA compliance.
Globally compliant
Provide 50+ standard reports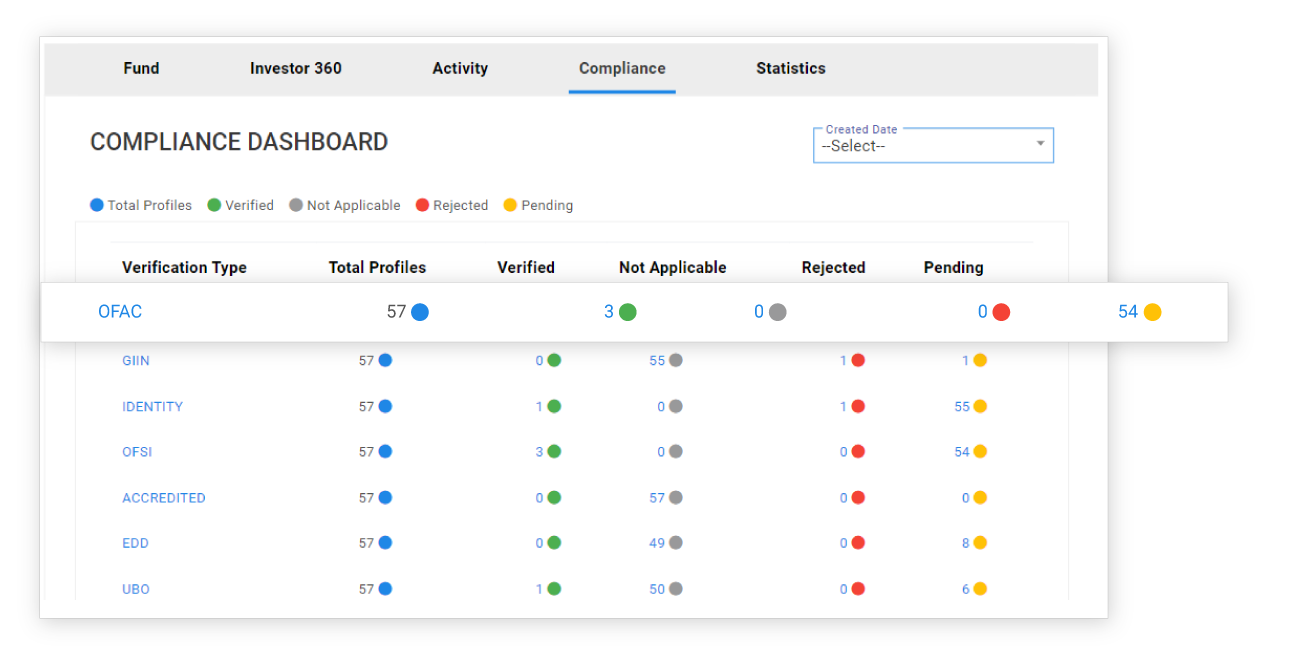 Robust Menu of API Integration
Ability to rapidly create API integration with any platform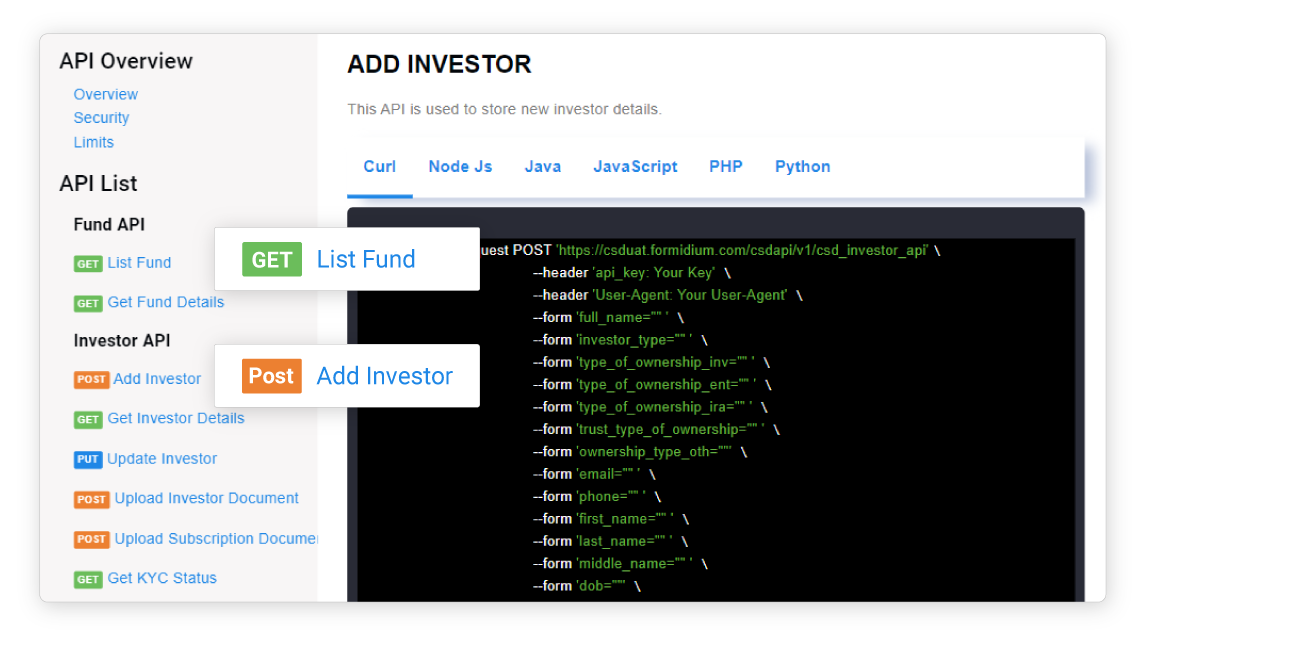 CSD vs. Other Platforms
Other Onboarding Platforms
Digital Subscription workflow
Investor & Manager Portal
Automated Calls / Distributions
Other Onboarding Platforms
Integration with Accounting Platform
Other Onboarding Platforms
Other Onboarding Platforms